Automotive Real Estate Services
Compass delivers complete services for owners and occupiers of automotive real estate.
The automotive real estate team at GoCommercial caters to the highly specific needs of all auto-related owners and occupiers of commercial real estate. From large national operators to regional dealerships to privately-owned automotive businesses, our experts inject market insight, property and business valuations, and a full array of commercial brokerage services.
We specialize in all of the following automotive-related assets:
Car Washes
Oil Change and Mechanical Service Centers
Auto Dealerships
Petroleum Service Stations with and without C-Stores
Electric Vehicle Charging for Fleet or Retail Use
Parking Lots and Garages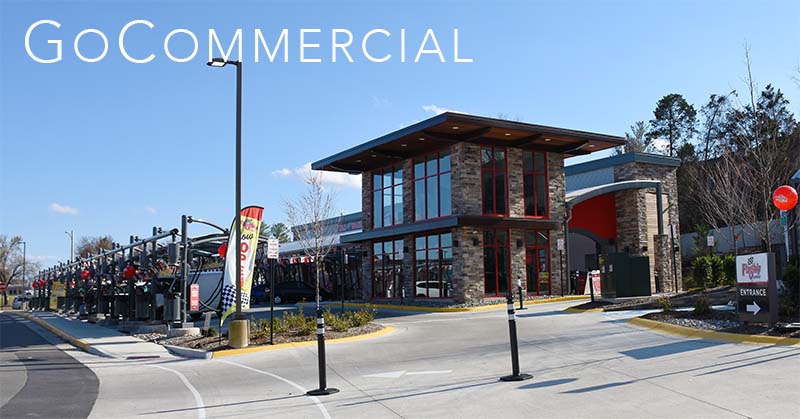 Work with the professionals at Compass for site selection, purchase analysis, lease renewals, or the sale of your automotive real estate.
Automotive Real Estate Services is a specialized area of commercial real estate that focuses on the automotive industry's unique needs. These services include acquiring, developing, and managing properties for car washes, oil change centers, automotive dealerships, service centers, and other related businesses.
Compass' team of experienced professionals offers a wide range of services to meet the specific needs of the automotive industry.
We specialize in acquiring and developing properties for new and used car dealerships, service centers, and other related businesses. We deeply understand the complex zoning and regulatory requirements unique to the automotive industry, and we work intimately with our clients to ensure that their properties comply with all relevant laws and regulations.
Our services include:
Site Selection and Acquisition: We help our clients find the perfect location for their business, considering factors such as visibility, accessibility, and zoning.
Property Development: We handle all aspects of property development, including site preparation, permitting, and construction management.
Property Management: We manage all aspects of the property, including maintenance, leasing, and tenant relations.
We understand that the automotive industry is constantly changing, so our team is dedicated to staying up-to-date on the latest trends and technologies. We work to understand the unique investment objectives of our clients to understand their specific needs and develop customized solutions to help them succeed.
If you're looking for a team of experienced professionals to help you with your automotive real estate needs, contact us today to discuss how Compass can help with your automotive real estate needs.